The professionals in our practice are: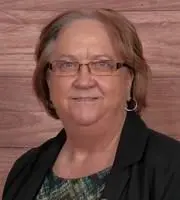 Nancy Randall, PsyD. is a licensed psychologist who specializes in psychological evaluation. Dr. Randall has extensive experience in evaluating both children and adults. She is a forensic psychologist, working closely with juvenile and probate courts to provide parenting assessments and assistance in planning for all family members. She also provides psychological evaluation to assist with security screening and Fitness For Duty evaluations. Dr. Randall provides comprehensive cognitive and personality assessment to identify emotional and psychological factors affecting school difficulties, relationship problems, and personal growth. Dr. Randall is an adoption competent clinician with expertise in adoption issues for children, families, and adult adoptees struggling with adoption related issues.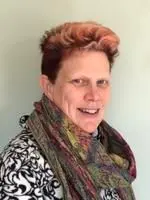 Kim Shepardson-Watson, LCSW, is a licensed clinical social worker who has been practicing in the southeastern Connecticut for over 20 years. She specializes in the issues of young children, providing diagnosis and treatment of social/emotional challenges from birth to age 6. Kim works with families with young children and youth providing an approach that not only helps strengthen the child, but the family as well. Kim works with adults as well providing support on issues such as depression, divorce anxiety and other life span challenges. Kim also specializes in the area of working with people with special challenges. Kim is an adoption competent therapist with expertise in working with children, families, and adult adoptees struggling with adoption related issues.
Patricia Martin, LPC is a licensed professional counselor with over 30 years experience in working with adolescents, adults, and families. She works with those who are struggling with relationship issues, depression and anxiety, or working to maintain their recovery.
Karen Viggiani, LPC, ATR, NCC is a licensed professional counselor, a registered art therapist, and nationally certified counselor who works with children, adolescents, young adults, and families struggling with a variety of issues including anxiety, depression, PTSD, divorce, social skills, bipolar, grief and loss, self esteem, as well as cutting, self-injurious,and/ or acting out behaviors. She also has extensive experience in treating individuals and families who have experienced loss or trauma, including physical, emotional, and sexual abuse.
Faith Marrion, LCSW, is a licensed clinical social worker, and has been practicing for over twenty five years. She works with clients of all ages, and has significant experience with helping adolescents and adults across the age spectrum. Faith also has been working with people struggling with anxiety, depression, grief and trauma. Another area of experience for Faith is helping families work with schools to provide a coordinated approach to ensuring a child can work to his or her potential.
Kristin Baker-Kiczuk, LCSW is a licensed clinical social worker who specializes in cognitive behavioral therapy. Kristin received her Bachelor of Social Work in 2010 from Wheelock College in Boston, MA as well as her Master of Social Work, advanced standing, in 2011. Kristin is state certified in Trauma Focused Cognitive Behavioral Therapy and works with young children to young adults who struggle with anxiety, ADHD, disordered eating, anger management, depression, interpersonal skills, and healthy emotion management.
Lorraine Plante, LCSW, ACSW has 25 years experience in working with families. She enjoys helping clients grapple with their depression, anxiety, and trauma in a safe, secure environment. She has worked extensively with individuals to improve their relationships and to deal with relational issues in the workplace. She provides solution-focused therapy to resolve specific problems, or long-term therapy to work on unresolved issues dating from childhood or beyond. Therapy is client-driven with mutually agreed upon goals and action plans.
Lisa Pionke, LMFT, is a licensed Marriage and Family Therapist. She has been practicing for about 15 years, and has worked in the human services field for over twenty. Her work has primarily centered on adolescents, individuals, and families. Areas of experience have included depression, anxiety, relationship issues, family struggles, and school issues. She is dedicated to helping people find ways to experience reconnection with their life and improve relationships. Lisa utilizes a variety of interventions, including Family Systems, Cognitive Behavioral, Short-term Therapy, Solution-Focused, and Experiential. In addition, she currently is working on obtaining her certificate in Animal-Assisted Psychotherapy. Lisa hopes to find interactive ways to help individuals, families, and children develop personal growth and realize a fulfilling life.
Eileen Fregeau, MPS, ATR, LPC, IMH-E is a Registered Art Therapist, Licensed Professional Counselor, and Infant Mental Health Mentor-Clinical Eileen has been working with children, adolescents, and their families for 18 years. She has extensive experience with infants through age 5 who are impacted by trauma, experience attachment issues, have developmental delays and social/emotional challenges. Eileen is trained in Child-Parent Psychotherapy, Circle of Security, and trauma informed interventions. She uses art and play therapy, and incorporates mindfulness based strategies. Eileen works with children who struggle with behavioral challenges, trauma, anxiety, depression, stressful transitions, difficulty in school/daycare environments, social/emotional skills, and parent/child relationships.